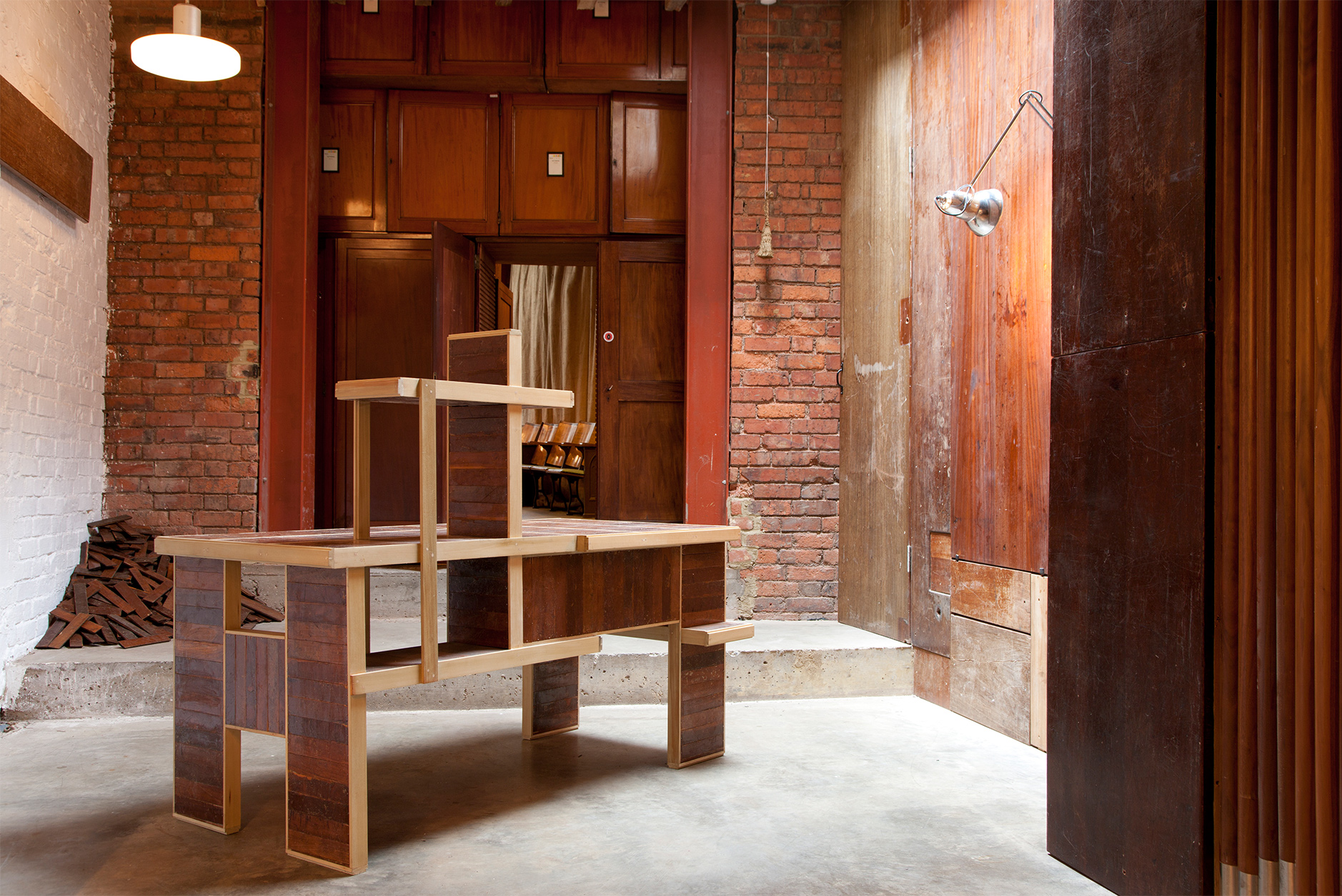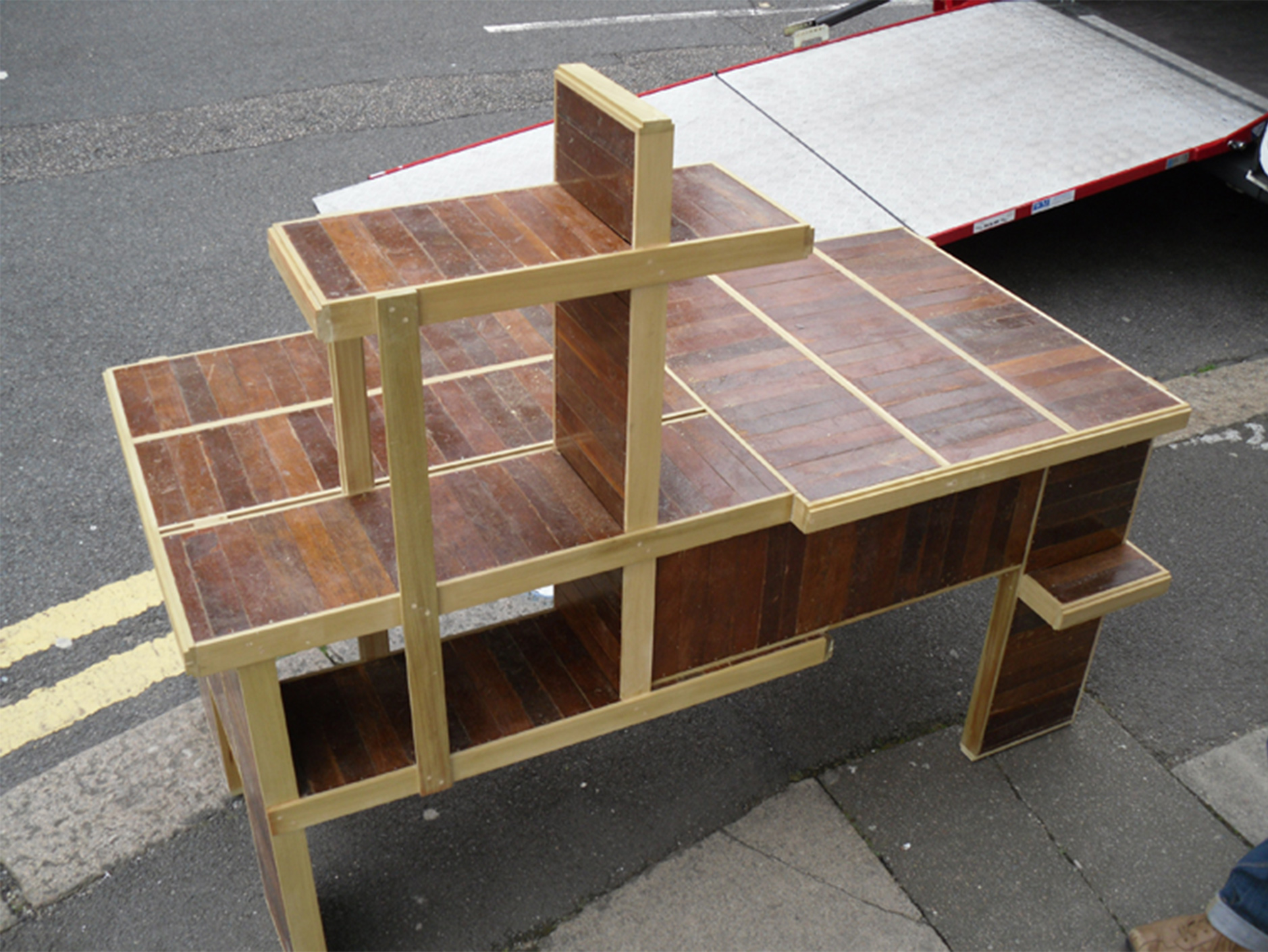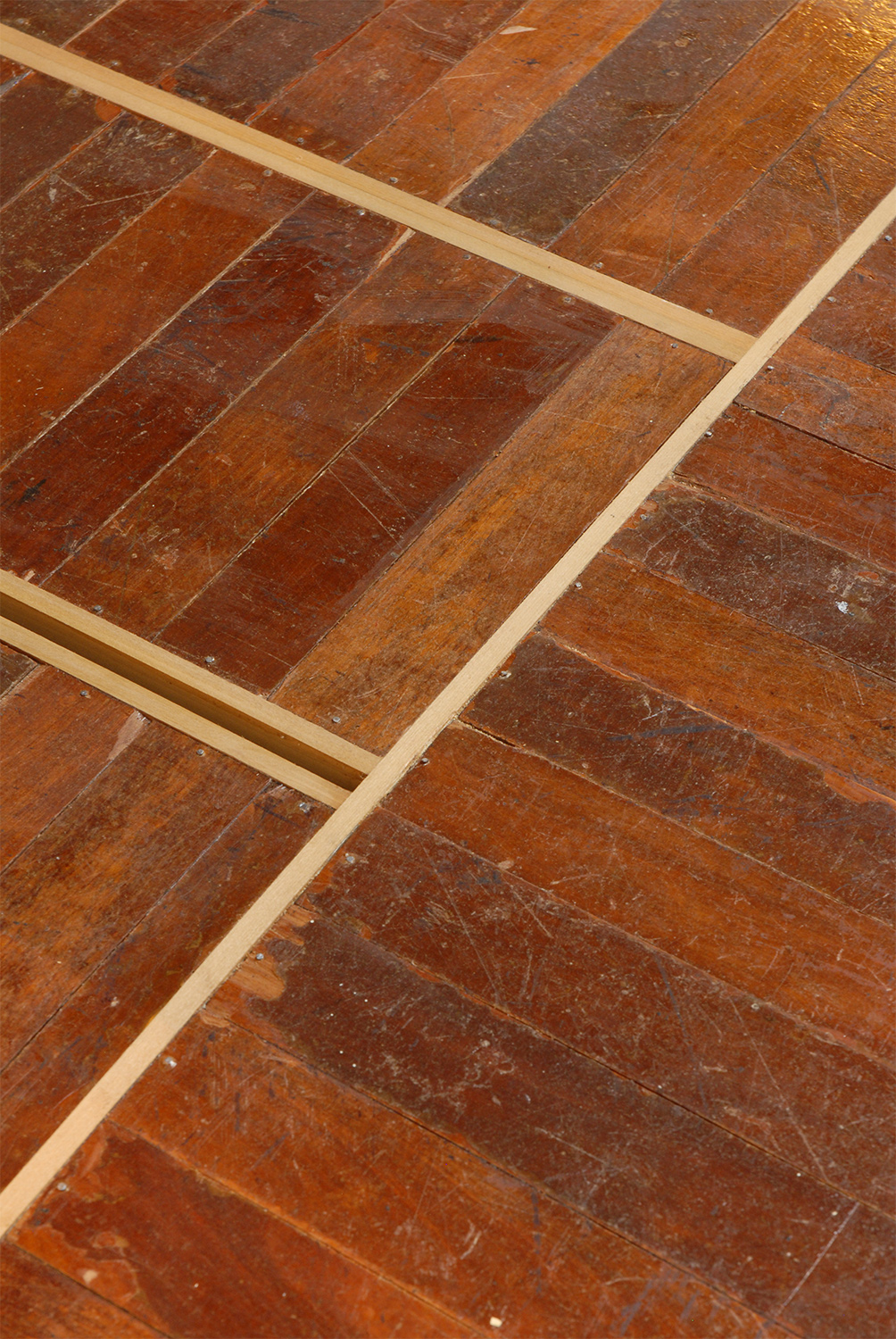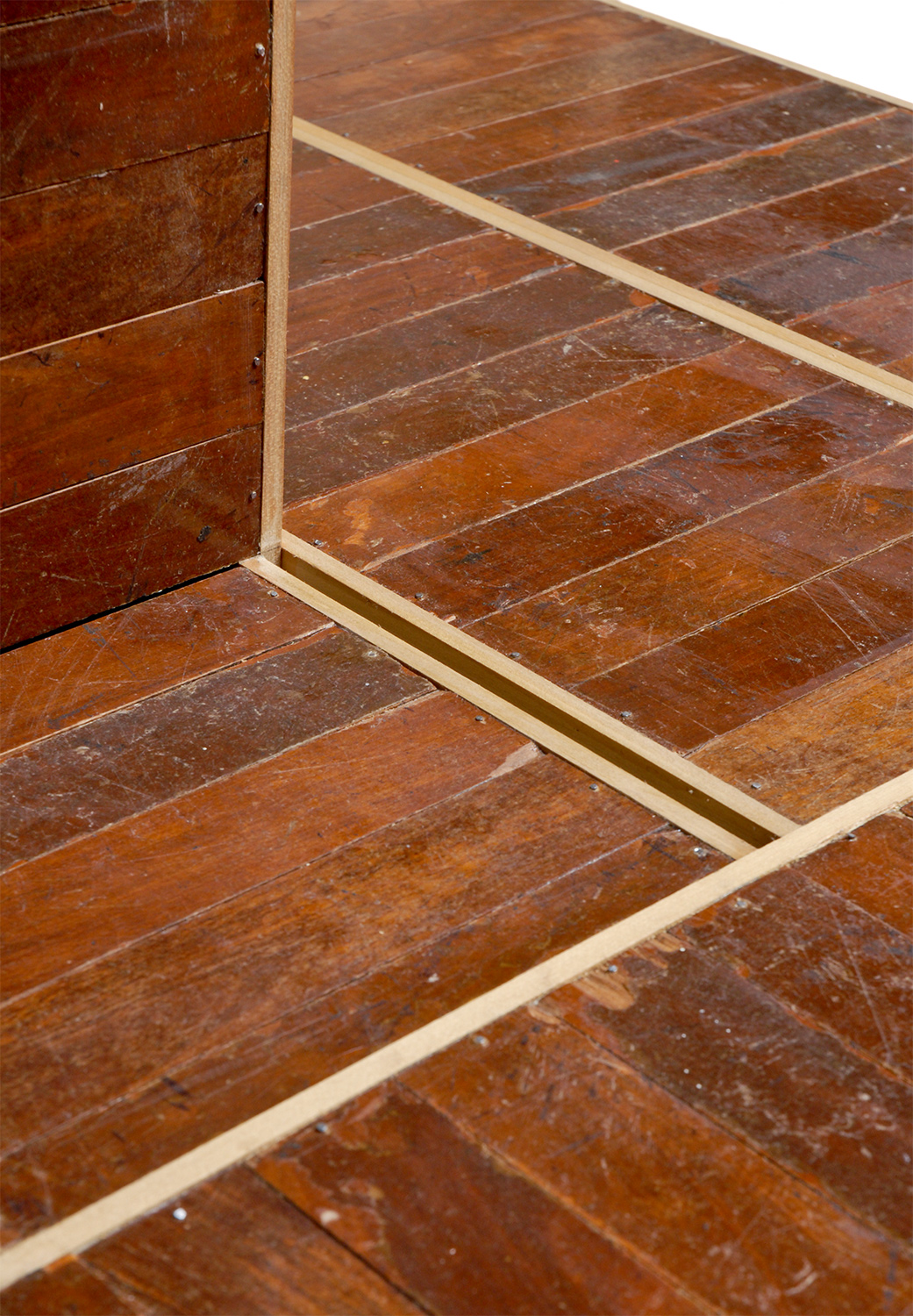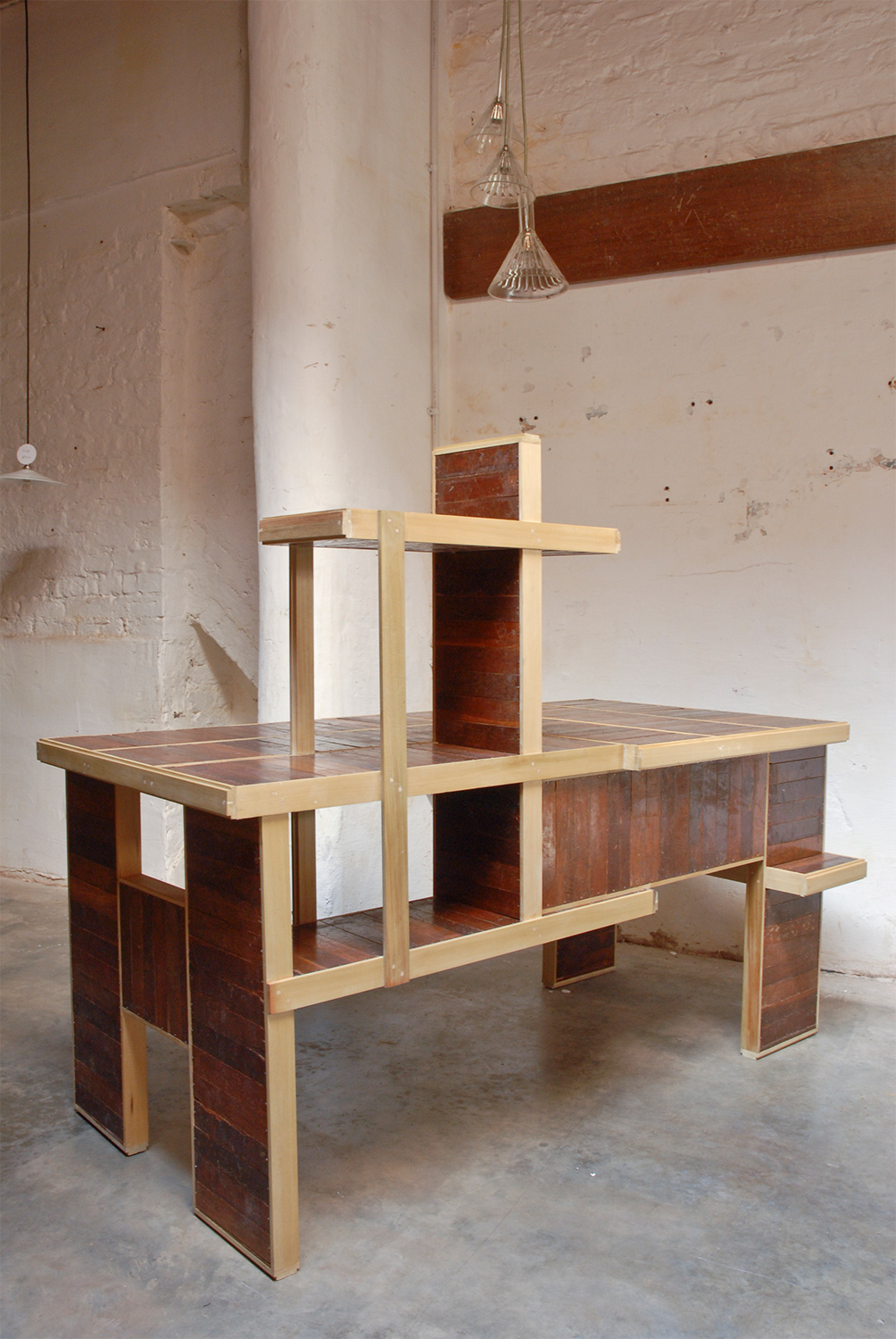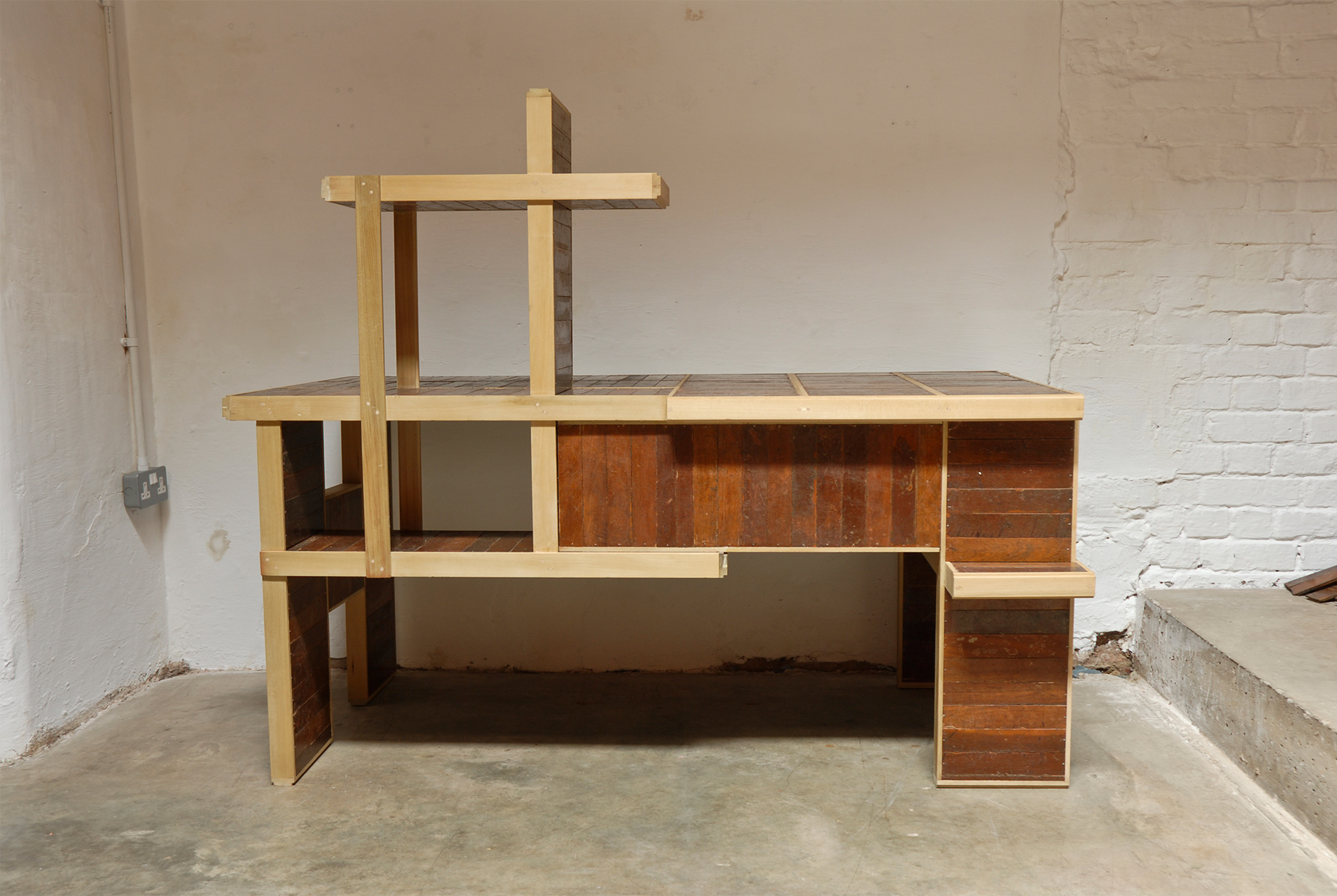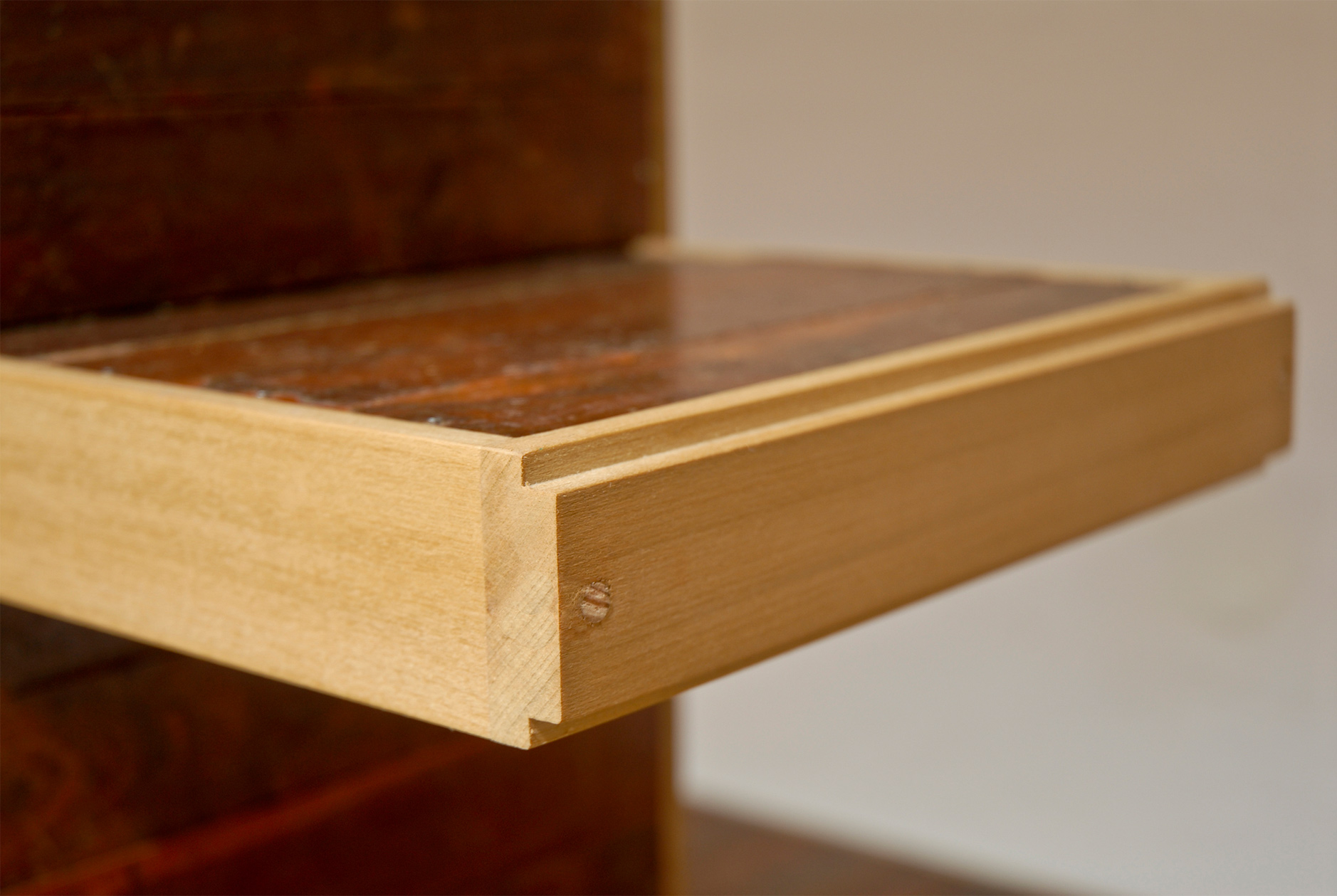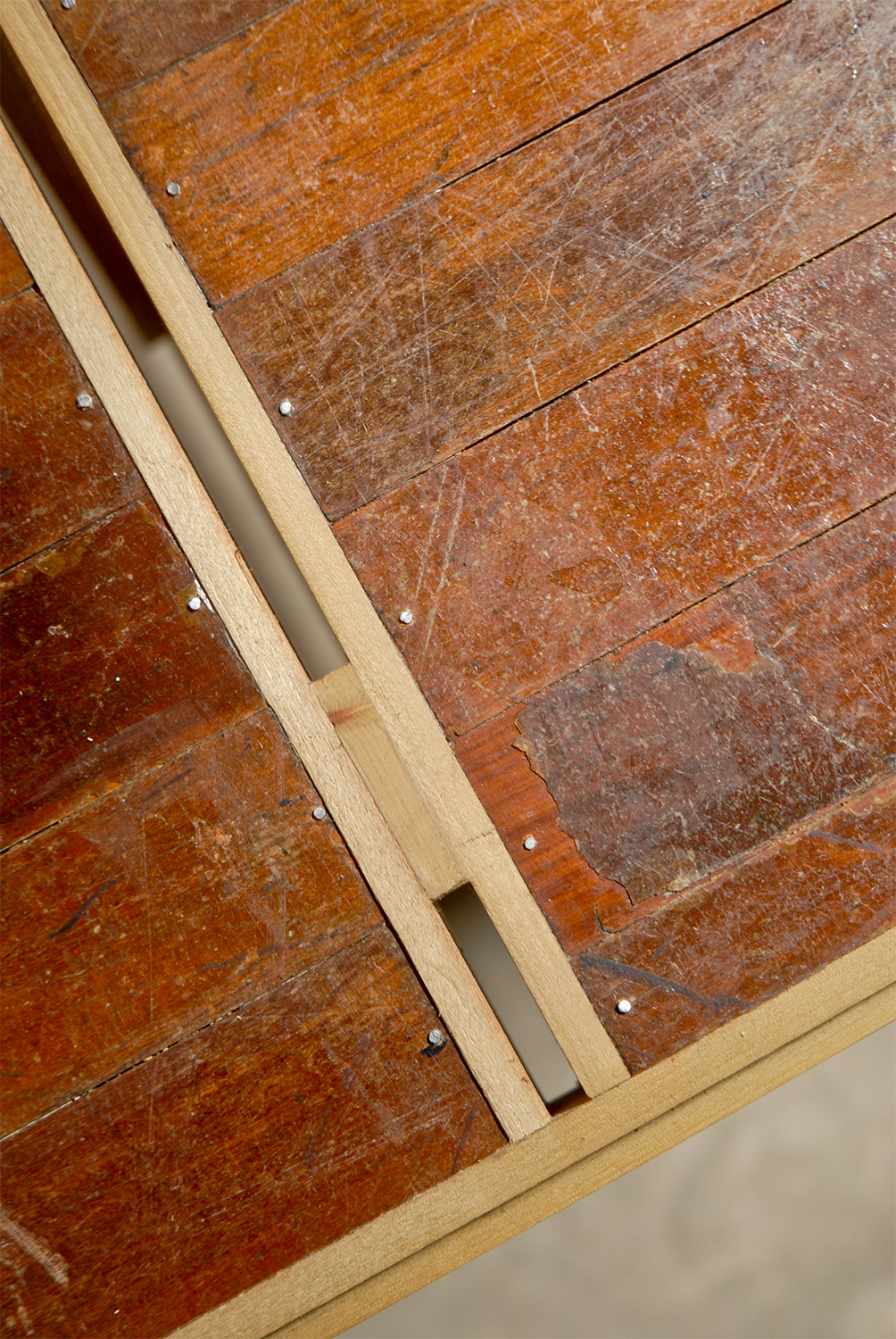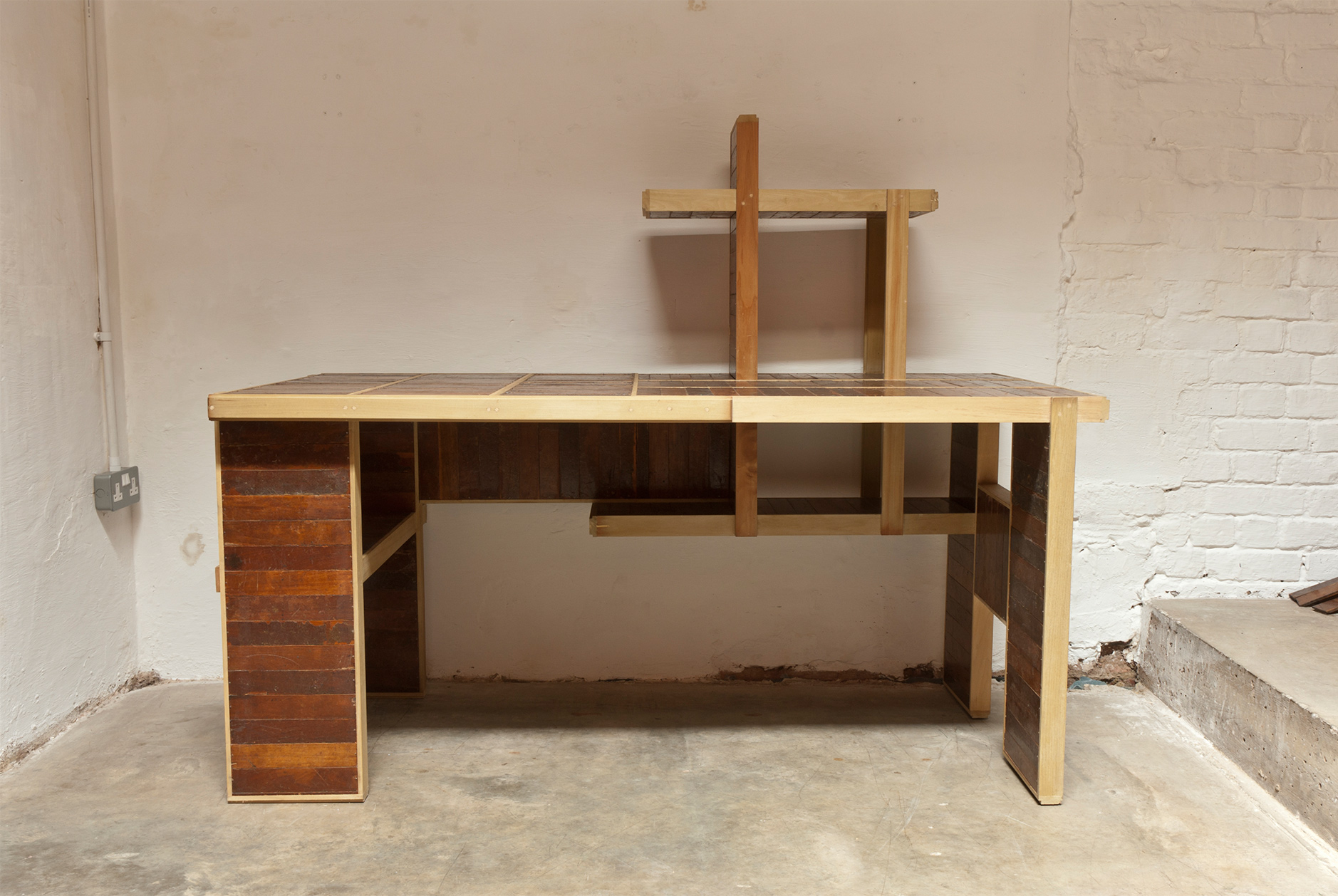 I have been wooed into the secret depths of Retrouvius, salvage and design company. The brief was to explore and expand their re-use philosophy by interpreting two salvaged materials.
I transformed these materials and their inherent qualities into carefully crafted pieces of furniture.
This Meranti parquet overlay has been salvaged from a school in north west London.
Research