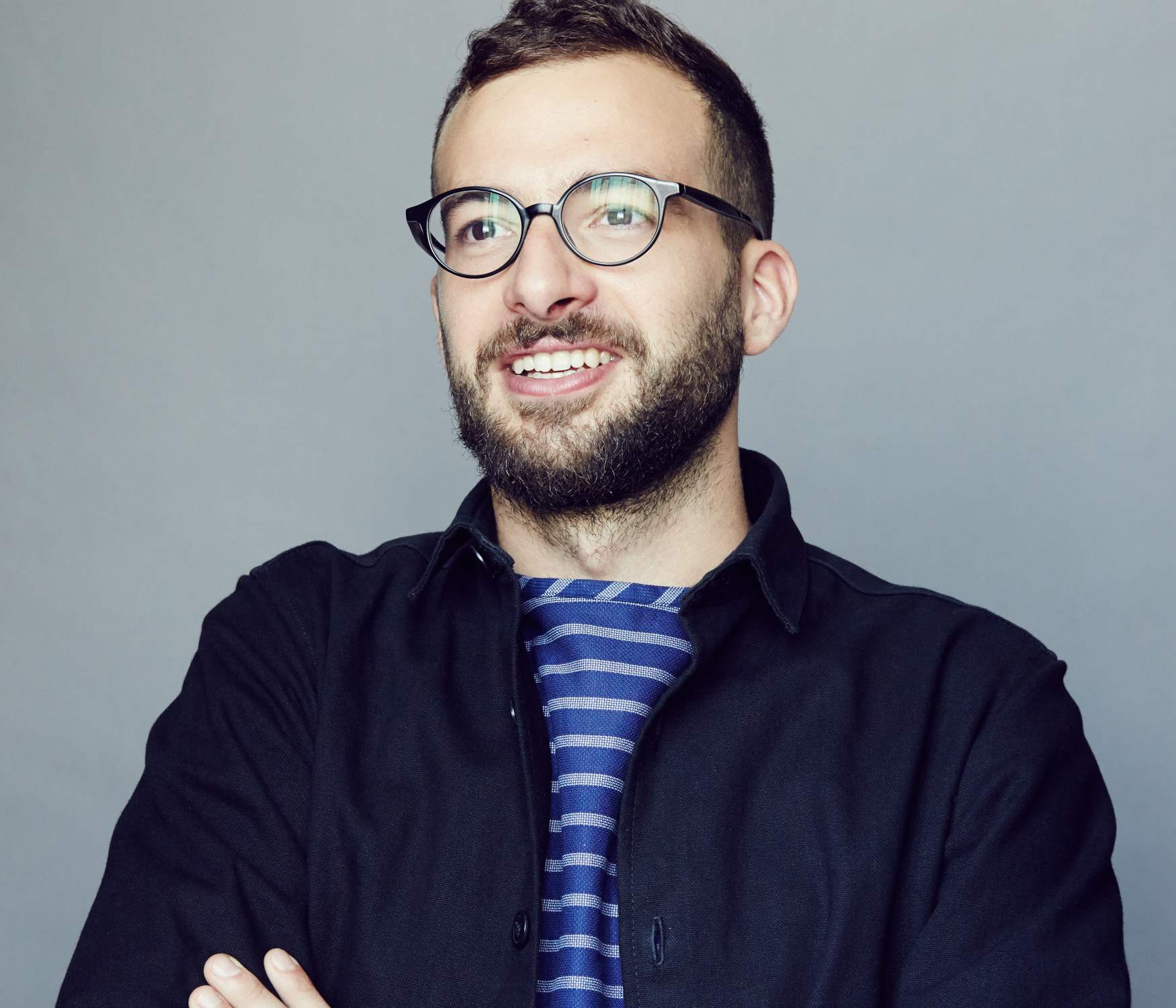 Fabien Cappello is a interior and furniture designer based in Mexico City. Open since 2010 the studio produces work in different contexts; from commercial objects to limited editions and public environments. All work shares a high consideration for both craft techniques and industrial production.
Clients
Ace Hotel, Arts Co, Archivo arquitectura y diseño, Bloomberg, British Council, Dos Casas Hotel, Gallery Libby Sellers, Gallery Nilufar Milano, Kvadrat, The Contemporary Art Society, The New Craftsmen, Stanley Picker Gallery, TORRI, Wallpaper Magazine...
Biography
Fabien Cappello (France, 1984) is an award winning furniture and product designer. He studied at the Universtity of Art and Design (ECAL) in Lausanne, Switzerland and in 2009 obtained a Masters degree in Design Products at the Royal College of Art of London under the tutelage of Martino Gamper and Jurgen Bey.
He founded his eponymous studio in 2010 in London. Much of Cappello's early work explores the idea of the creative use of local resources and local manufacture. Between 2010 and 2011 he was awarded research residencies in Korea, Portugal and Italy to work with local artisans. At this time, many of his projects involved surveying and mapping local resources, often identifying what is not used or valued. The resulting productions revealed unexpected aspects of the locality and an open approach to the working practices of cultures and heritage in making. These experiences forged his understanding in making but also generated a growing interest in more serial, more industrial, production methods.
Cappello doesn't see a contradiction between craft and industry, using industrial processes to produce carefully crafted objects.
Cappello says: 'I do not limit myself to a material, a technique, or an application. I am curious and apply analytic thinking to new challenges. Projects arise from collaborations, questions, intuitions but mainly from excitement and optimism' His main inspiration is the mundane of our daily life; he takes the time to observe our actions, our spaces and how we inhabit them.
Cappello has been awarded the prestigous Stanley Picker Fellowship, where his research project looked at local manufacturing in the making of London public spaces.
All the objects, furniture and spaces Fabien Cappello designs, place the human condition at the centre of their functioning. His work is a strong reaction against the disposable culture, bringing life and beauty to durable and significant objects for people.
Fabien Cappello moved to Mexico City in 2015. The vibrant city has served of a very fertil context for the development of his practice. Exploring further the ideas that were running through his work in the very specific economical, social and historical context of the tropical metropolis. He is working for mexican and international clients from his studio in the historical center.
Awards And Permanent Collections
2015 shortlisted in the wallpaper* Top 100 in the category designer under 40.
2013 Awarded the Stanley Picker Fellowship research grant
2013 Christmas Tree stool is part of the Craft Council Uk Permanent Collection
2013 shortlisted for the Perrier Jouet Art Salon Prize
2012 Elle Deco – Designer of the Year
2011 Shortlisted for the Art Foundation Award in the Design category
2010 Made in Odivela is part of the British Council permanent collection.