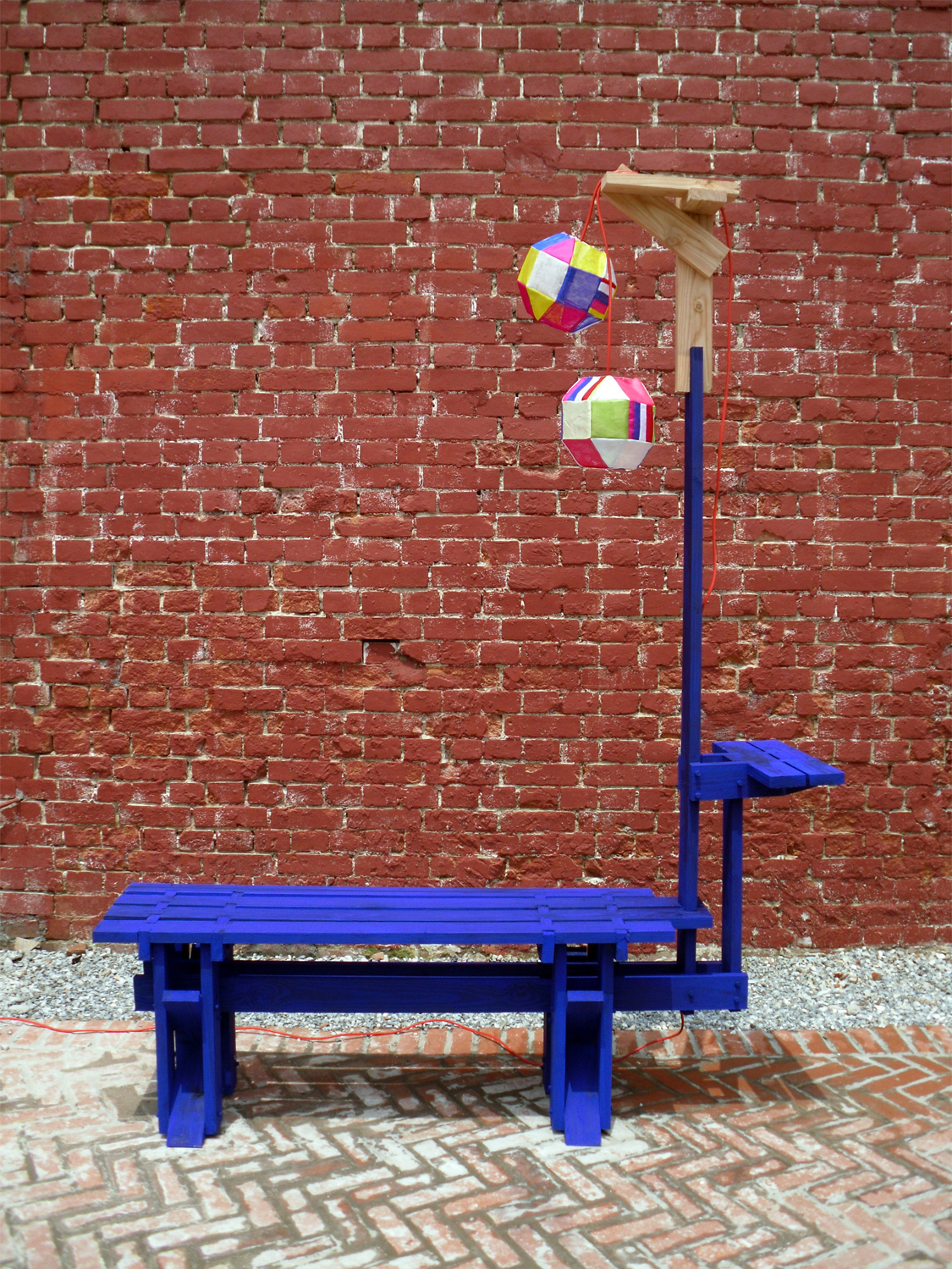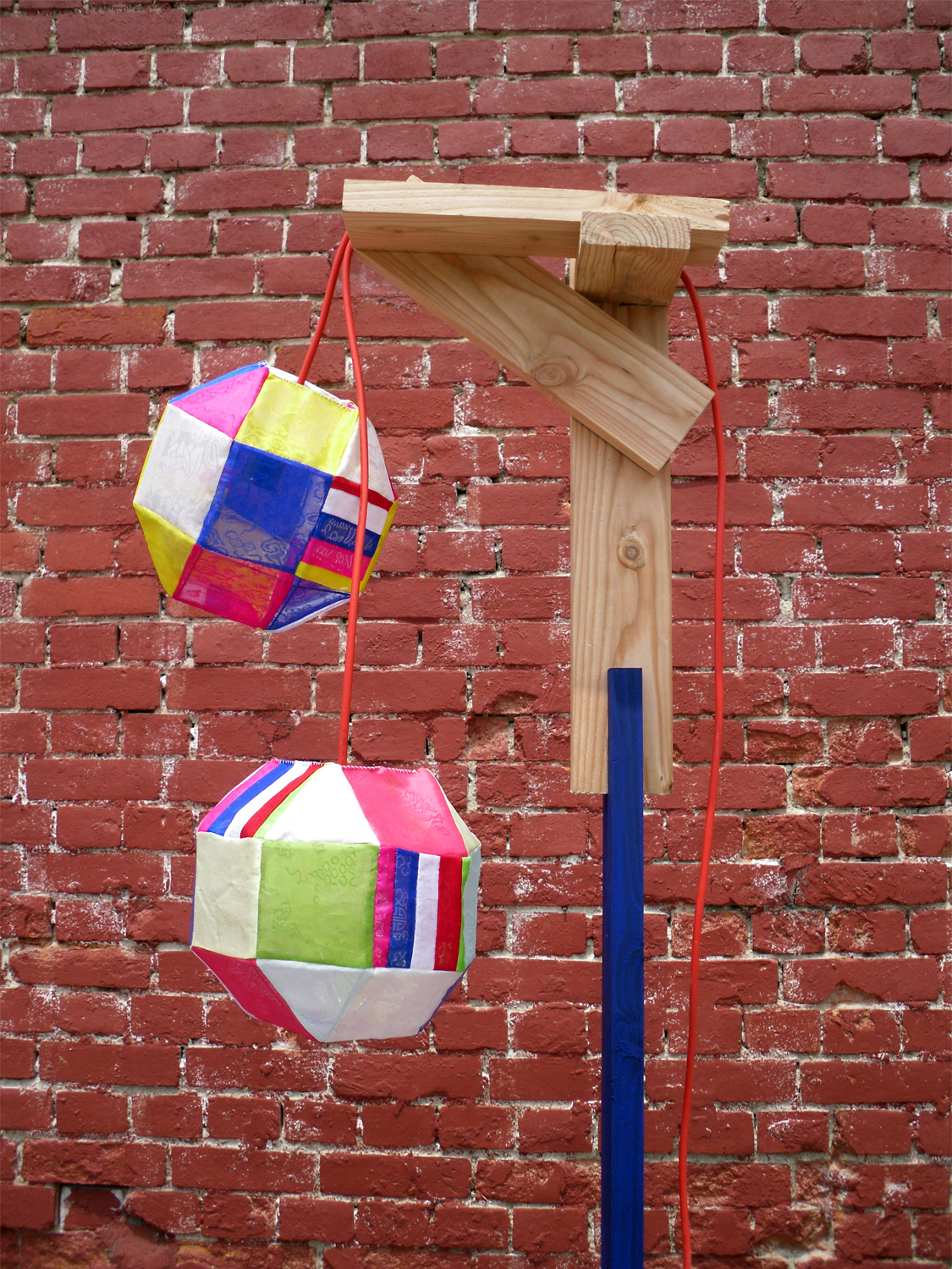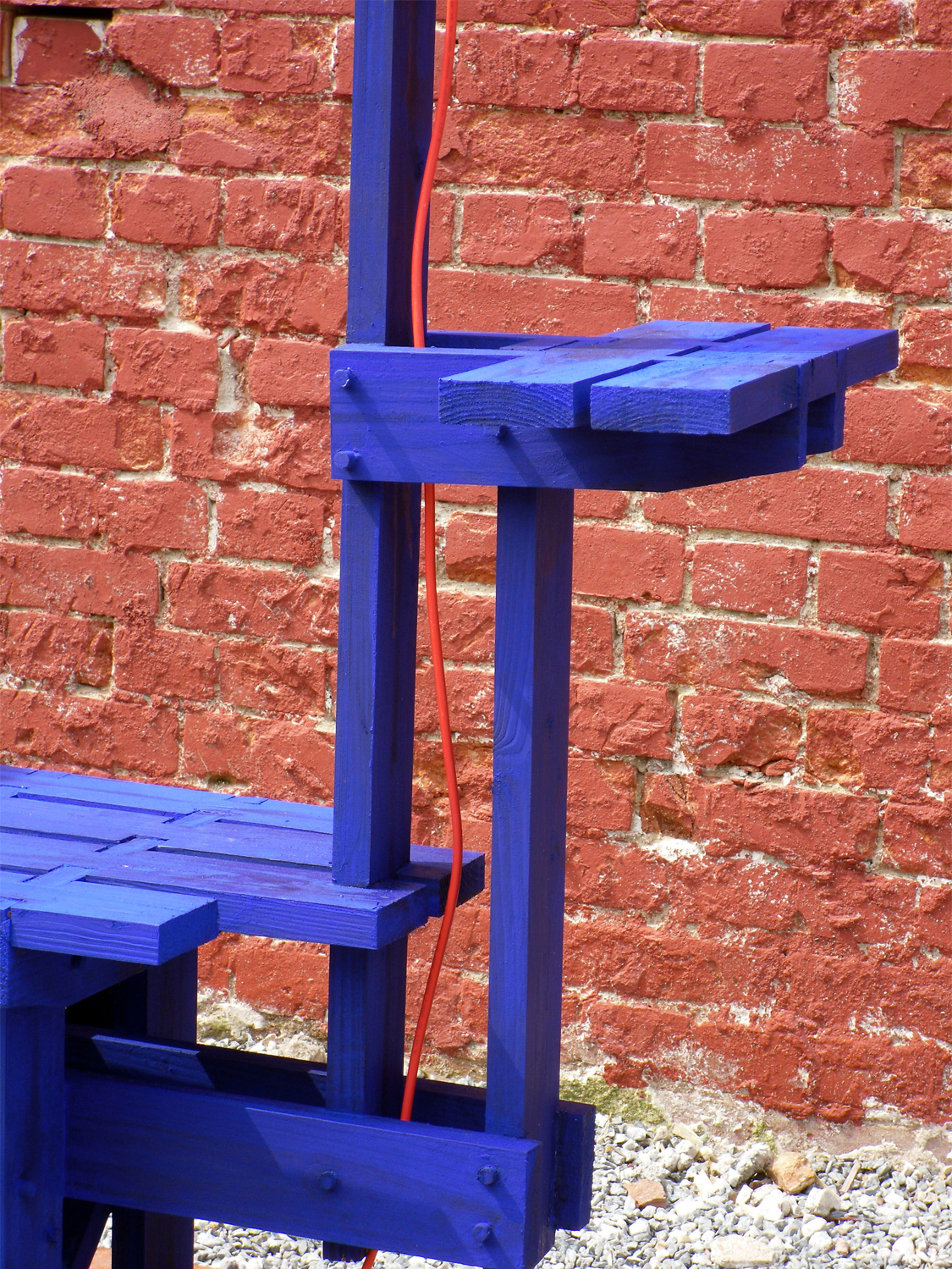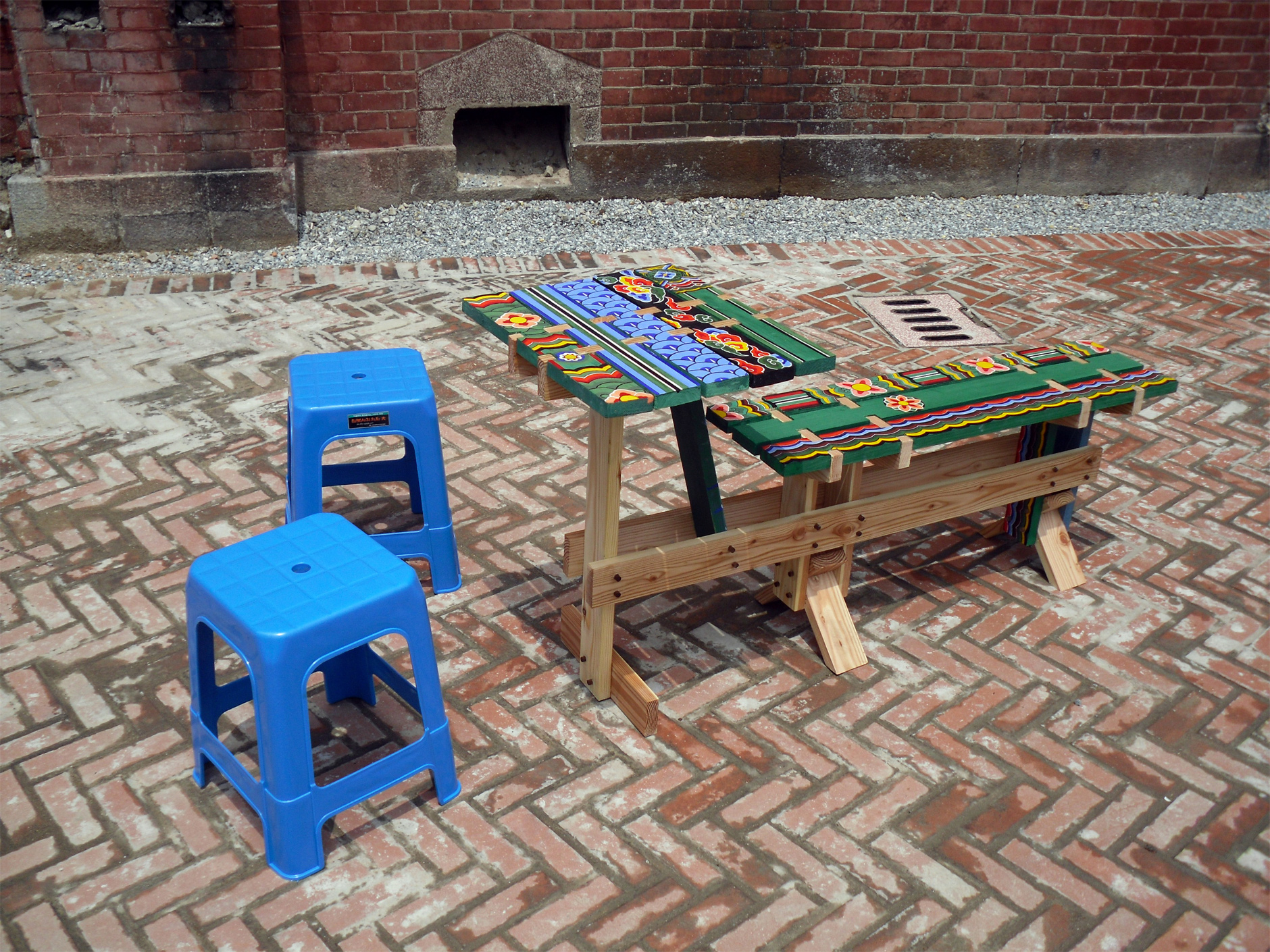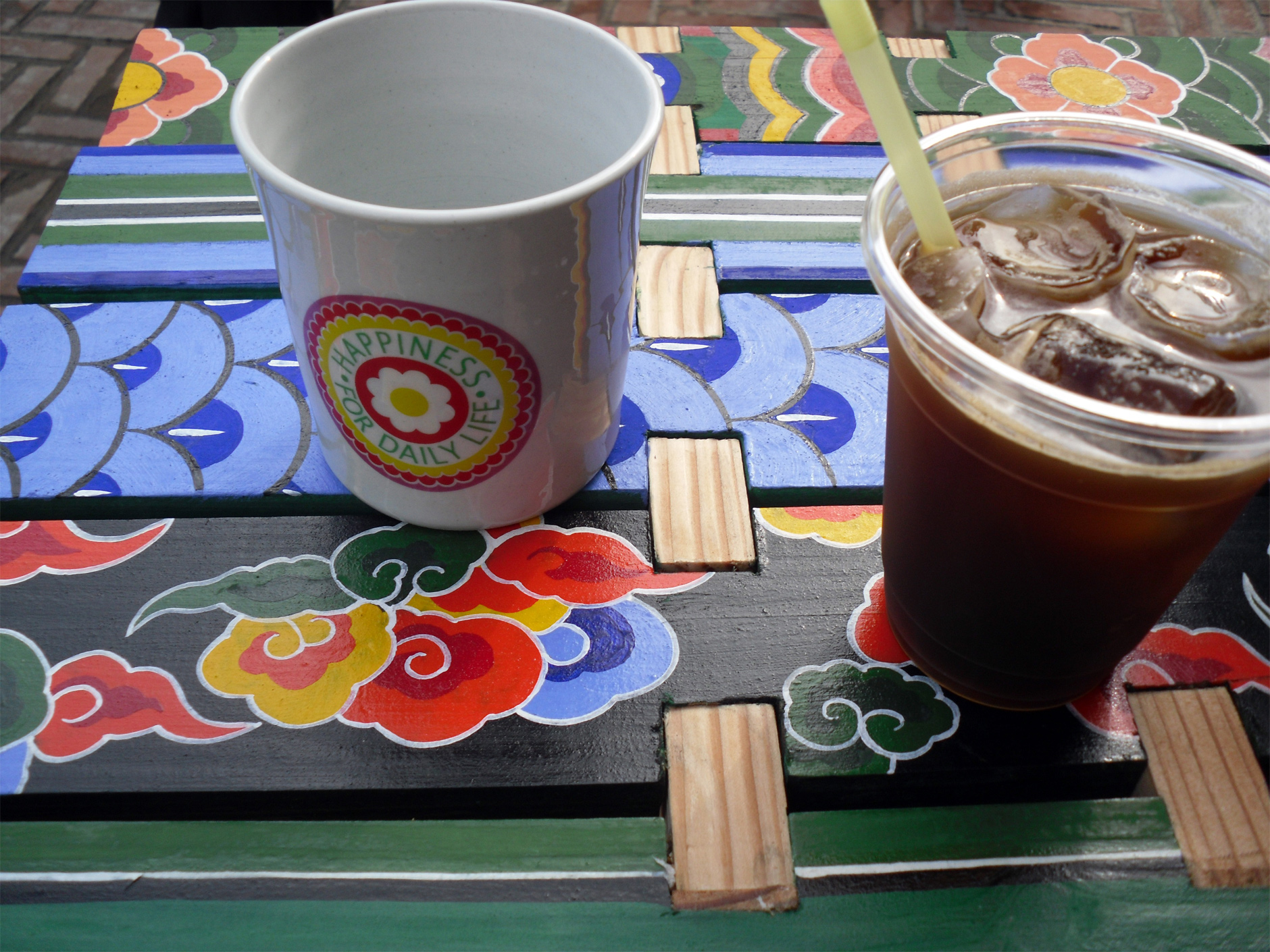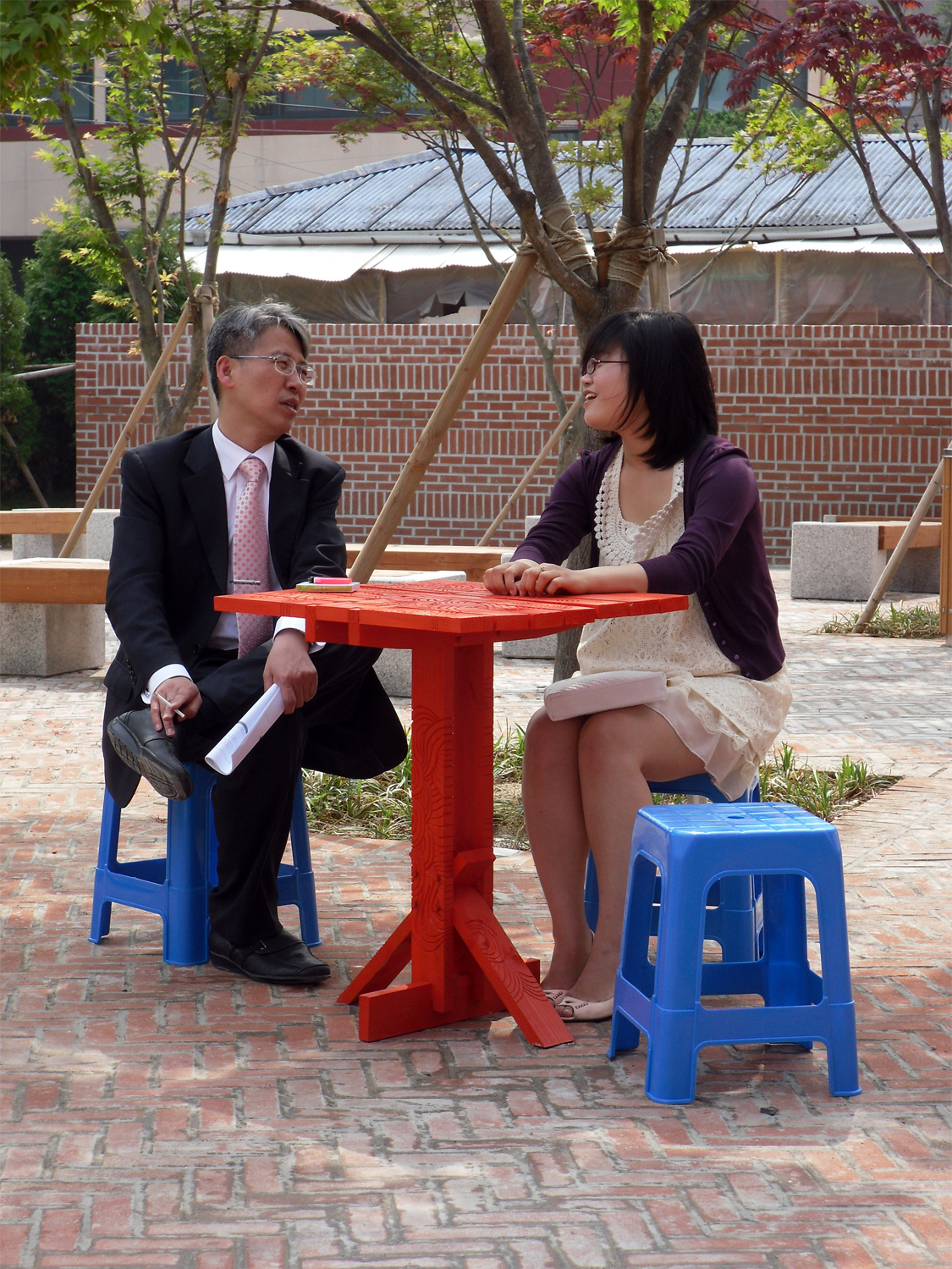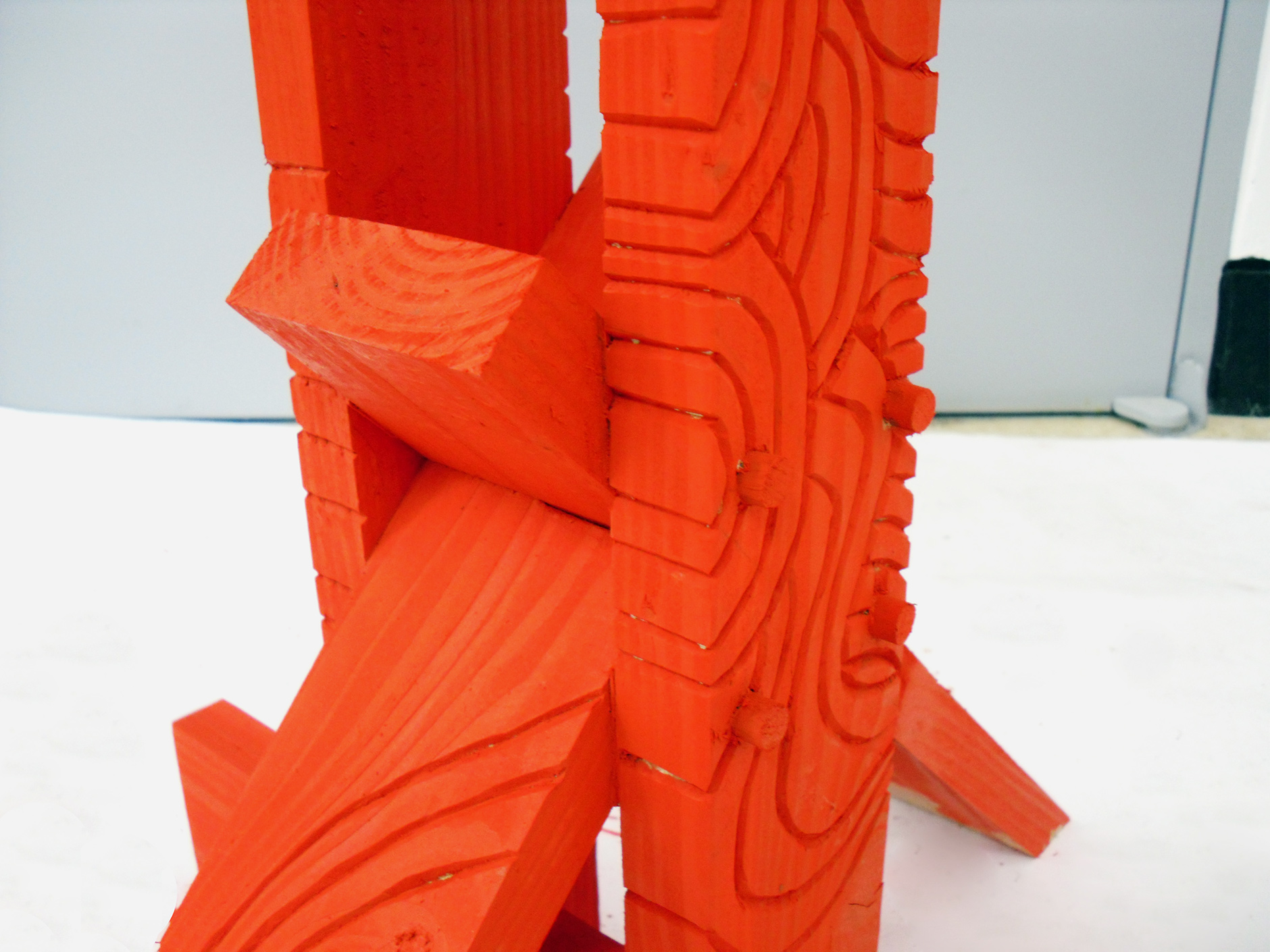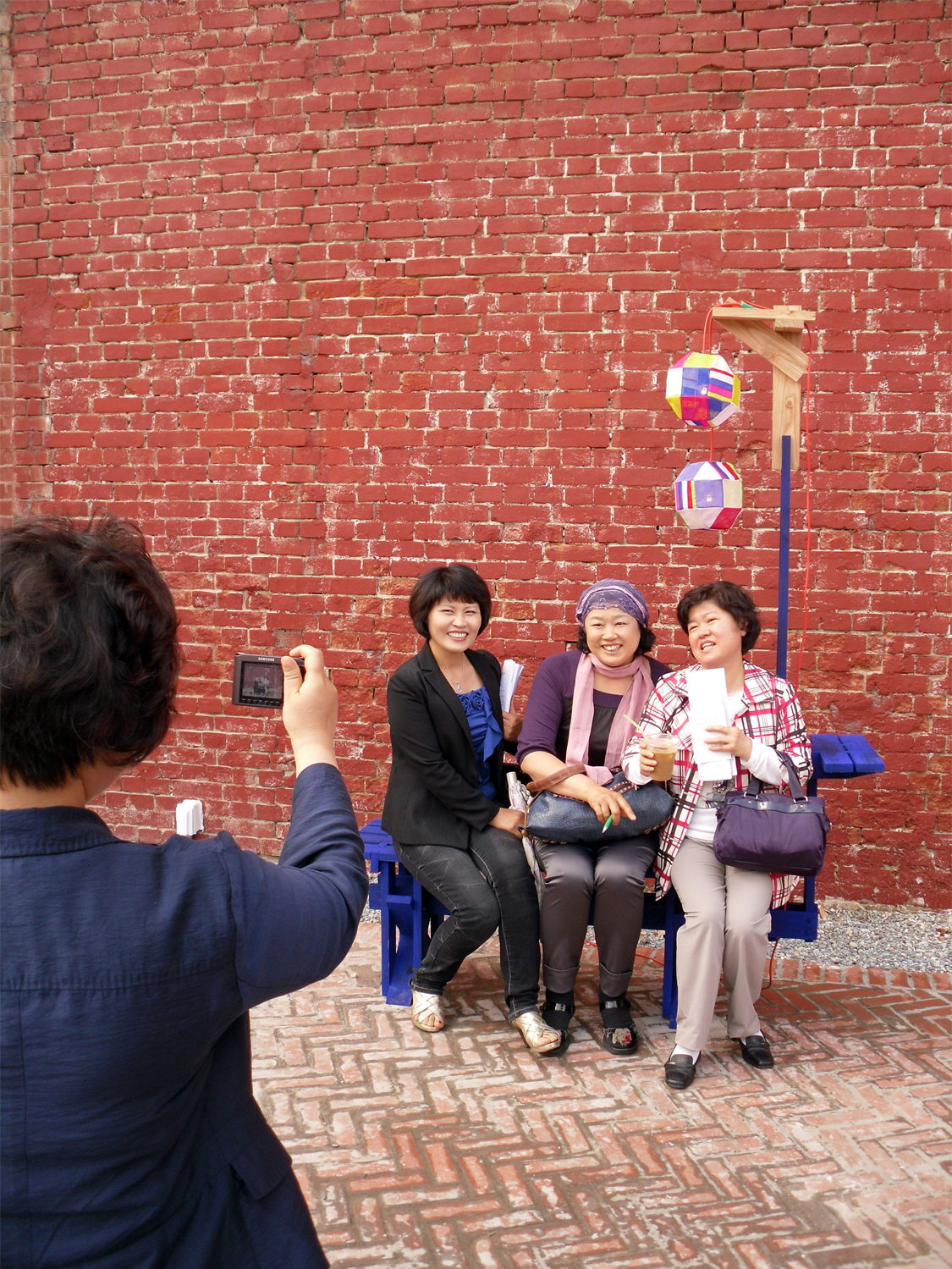 During a one month residence in the National Korean Craft University, and in collaboration with the students from the wood painting and carving course, I designed a collection of outdoor furniture for the Happiness for Daily Life café.
The work presents a different understanding of resources, utilising historical Korean craft techniques alongside with contemporary design.
More about this project here. HFDL table and bench are now available at the RCA design products collection.
Research